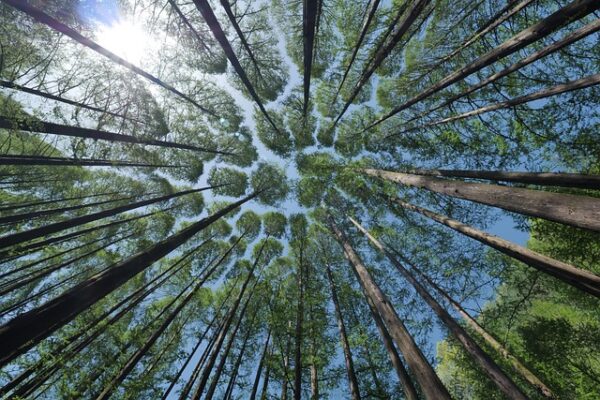 To celebrate Earth Day 2023, staff from across the University of Reading have written poems to reflect the theme of 're-imagining our world' and climate research.
Walker's Business Development Director, Pen Cabot, is one of those who shared a poem, saying:
"As we come together for Earth Day, there remain significant gaps between the science of climate change and our grasp of what it means for us and our Planet.
Poetry, a form of communication familiar to us all, provides a unique avenue for sharing knowledge, insights and sometimes complex information in an accessible way."
Pen's poem, "Futility of Despair" can be read here.
---
Futility of despair
Dawn broke.
And, with her primal tongue,
she spoke.
Her breath the breeze that now awoke
the slumbering limbs of all the trees:
The larch, the beech, the oak.
And light
cast wide across the Land
with might:
an armistice to cease the fight.
The outstretched limbs of Earth at peace.
The gold, the silver, white.
Where once we stamped a torrid track,
Heads bowed, and each their own,
Where once we laboured through the black,
Now see, reclaimed our Home.
Now see reclaimed this chance, this luck.
Now see recast this spell.
As, all together, up we looked,
To see our essence swell.
Sky soared.
And, with his cobalt coat,
he roared.
His song the sound of sweet accord
across the Land and wrapped around
The vale, the hill, the fjord.
And pride
sang loud across the Land.
Wide-eyed:
an orchestra carefree: untied.
The unencumbered World set free
from all the tears it cried.
Where once we walked a one-way road,
Heads heavy, hearts undone,
Where once we bore this leaden load,
Now see, revived the Sun
Now see revived this day, this night.
Now see recharged this Sphere.
As, hand in hand, we fought and won
A bolder course to steer.
Sea danced
And, with her aqua eyes,
she glanced.
Her gaze the sway that leapt and pranced:
The surging swell across the bay.
The fish, the fowl: entranced.
And cheer
shook wild across the Land:
So clear.
An audience thrust far from fear.
The unrelinquished flame of trust,
advancing ever near.
Where once we ran an uphill race,
Legs buckled, thoughts confined,
Where once we turned, the dark to face,
Now see, relumed, our mind.
Now see relumed this thought, this Hope.
Now see relit this blaze.
As, side by side we chased away
The darkest of our days.
Dusk glowed
And, with his softened hand,
he showed
his soul (the soul of wisdom) flowed.
Soft flung his dust across the whole.
The owl, the fox, the toad.
And gold
kissed warm each cliff, each shore:
So bold.
The sight spectacular: behold
this salvaged, glorious turn of Night,
around us all unfold.
Where once we knew not of our Fate,
Tossed hither by the stars,
Where once we stormed our own Earth's gate,
Now see, returned what's ours.
Now see returned this age, this time.
Now see restored this breath.
As, all at once, we seized this day:
The death knell of our death.
Moon rose
And, with her softened face,
she chose,
to cast her elegance and pose
across the garden vibrant, vast.
The oxeye, bluebell, rose.
And calm
embraced each living thing:
This balm.
A Planet freed from fear, from harm.
The nourished stillness void of need,
whispering its charm.
Where once we dreamt of horror wrought,
Sleep broken, days adrift.
Where once we felt our spirits caught,
Now see, resumed, the gift.
Now see resumed this soil, this wood.
Now see regained this air.
As, arm in arm we railed against
The futility of despair.