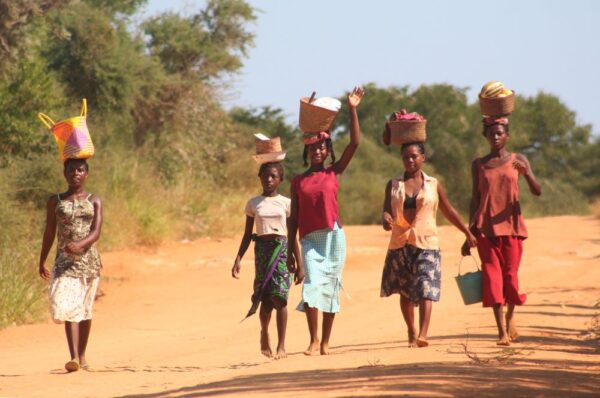 The Climate Resilience Evidence Synthesis Training (CREST) is an initiative providing practical, real-world experience in the synthesis of information from across sectors, to inform policy and business decision-making in the field of climate resilience. This training was delivered by the Walker Academy at the Walker Institute between 21-27 April 2022.
Guest speakers contributed throughout the course and participants commented on the value of being able to hear from practitioners and experts from around the world about their work and how their organisations are tackling climate risks and fostering climate resilience. The expert guest speakers were:
Day 1: Chi Huyen Truong: Programme Coordinator Himalayan University Consortium, Mountain Knowledge and Action Networks
Day 1: Stella Ngoleka: Country Director at Social Economic Research and Interventions Development – SERID and HEA Practitioner (Ms Ngoleka did not manage to connect during our live sessions, yet her presentation along with her commentary are posted on the Walker Academy platform)
Day 2: Hannah Clark: Open Source Farmer Radio Development Manager, Lorna Young Foundation
Day 2: Miriam Talwisa: National Coordinator at Climate Action Network-Uganda
Day 3: panel speakers:

Irene Amuron: Program Manager, Anticipatory Action at Red Cross Red Crescent Climate Centre
Gavin Iley: International Expert, Crisis Management & DRR at World Meteorological Organization
James Acidri: Former member of the Ugandan Parliament, Senior associate Evidence for Development

Day 4: Tesse de Boer: Technical advisor in Red Cross Red Crescent Climate Centre
Day 5: Peter Gibbs: Freelance Meteorologist & Broadcaster
We also engaged with students through Interactive Theatre to stimulate dialogue. Our students, most of whom commented they found this activity engaging and fun, changed roles from spectators to 'spect-actors'. They participated by altering changing the narrative and steering the plot in a new direction while the performance was taking place.
The course was delivered in a hybrid fashion with students attending remotely and in person. The development and teaching team was led by Dr Harley Pope (Walker Institute), supported by Prof Rosalind Cornforth (Walker Institute), and Dr Celia Petty (Evidence for Development and Walker Institute) and Konstantina Pratta, Walker Academy Facilitator.
All students, present and online were actively engaged and participated in the group activities. Participants had to go over a case study of flood response in Ghana in 2020 and were divided into three groups: Meteorologists (GMET), Non-Governmental Organisation (NGO), and National Disaster Management Organisation (NADMO). A set of resources were put together to help and guide students in the timeline of response of their appointed organisation.
The course was designed such to give students:
two days to refresh and consolidate concepts such as climate resilience, Livelihoods methodology, and communications;
two days to go over the case study and complete the timeline activities and;
a final day to produce a policy brief document and a ten-minute presentation of their findings.
The aim of the course was to improve students understanding and ability in:
Translating scientific evidence into relevant information to inform policy
Policy processes
Interdisciplinary research and whole systems thinking
Stakeholders, stakeholder mapping and networks
Communication
Knowledge exchange
Evidence synthesis
Feedback
100% of students who provided feedback said they felt that the time they invested into the course was worthwhile, and many said that the policy brief exercise was particularly useful. All commented on the very good quality of the training.
"It was so important to me to see how science can be transformed into action and to understand about the Walker Institute's working approach."
Students reported that the course was well structured, diverse and engaging. Most students found the guest speakers presentations valuable, and stressed  the importance of communication and stakeholder collaboration.
"The course is very well structured, and it guides you through learning with a hands-on experience."
"Hearing from practitioners in the field, receiving practical illustrations of things – e.g., interactive theatre, and seeing what it is like putting it into practice with the real-life case study were few of the things I found interesting in the training."
Here are some of the comments students made when asked about the impact the training had on them and what they will take forward into their own research practice:
"It has made me remember to stand back and look at research from other people's view – and think about how to communicate what I am doing."
"I really enjoyed getting to know different realities that I knew very little about. I am considering engaging with the Farmers Radio project if at all possible."
"I will think about how my science can be applied to real life problems as I do them. And work out what is needed from me in terms of data output."
Final thoughts
We would like to thank all our guest speakers for contributing their time,  expertise and insights into their important work. Without them our CREST course would not have been the success that it is.
We are looking forward to welcoming new students next year.
Contact: academy@walker.ac.uk