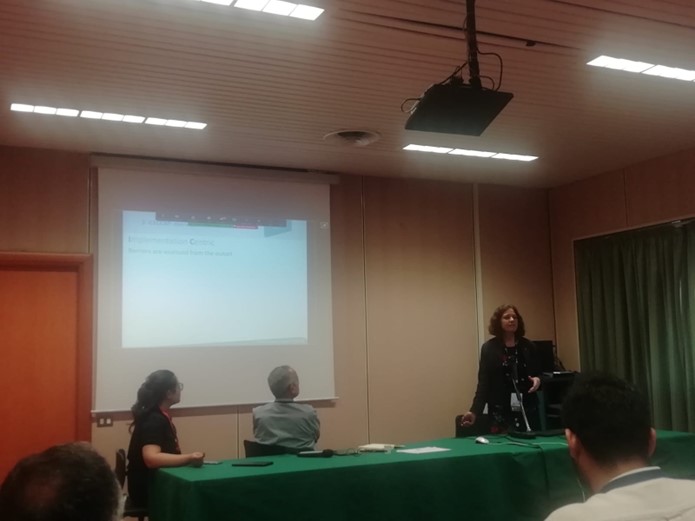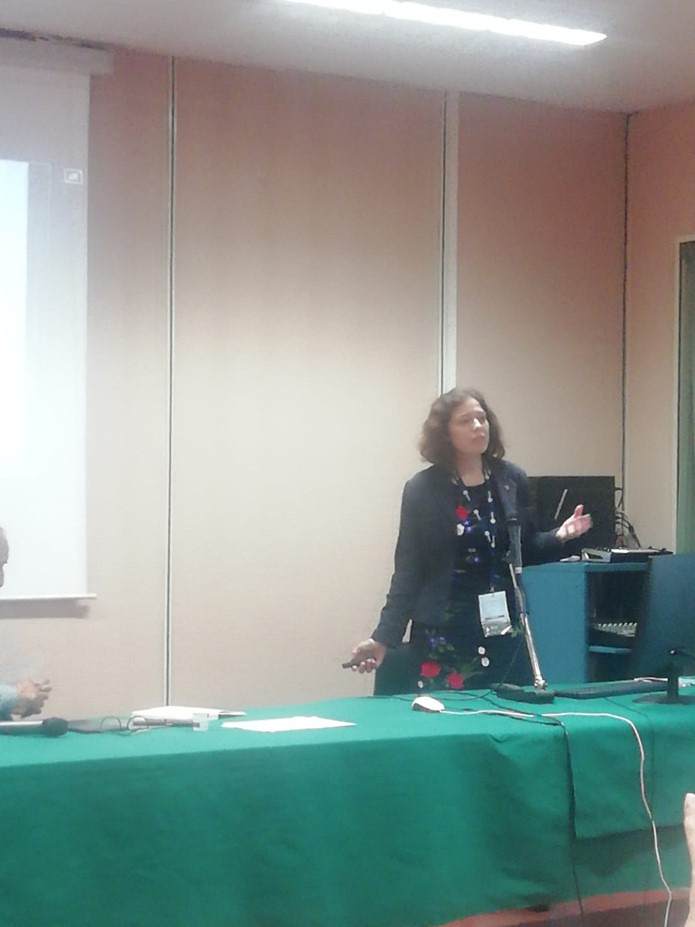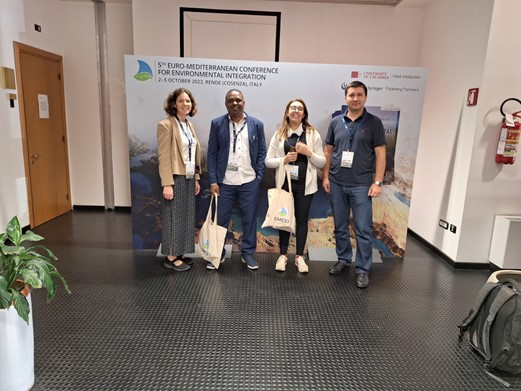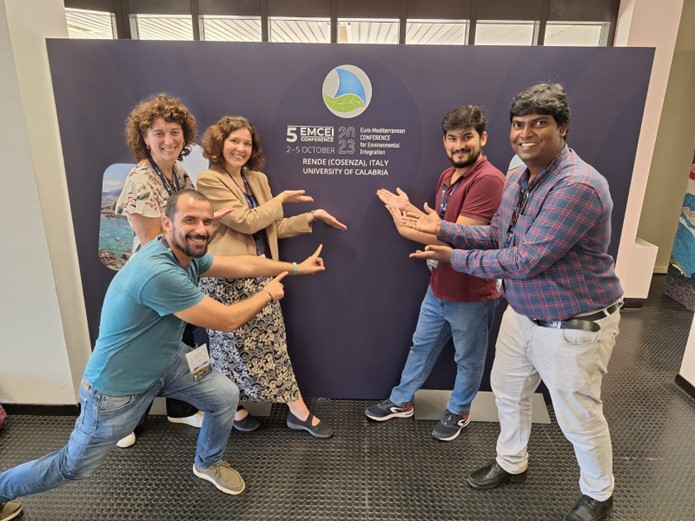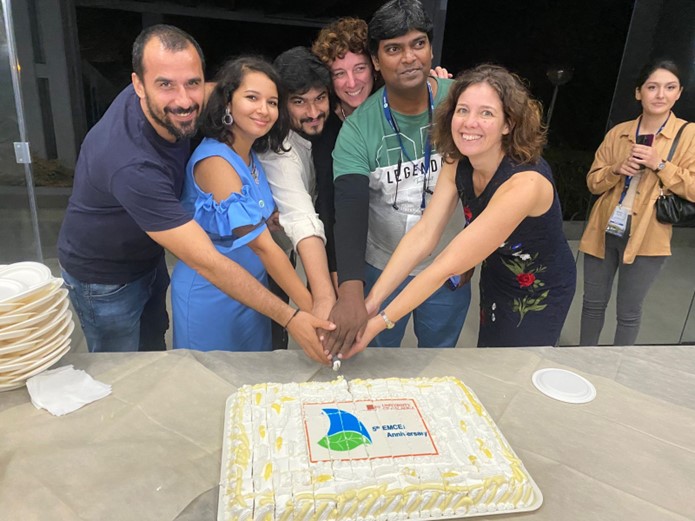 Cathie Wells at the EMCEI presenting her talk
Cathie Wells with Hanade from France, Souhila from Algeria and Iulian from Romania
At the 5th Anniversary Gala Dinner- EMCEI
---
Dr Cathie Wells, Research Fellow at the Walker Institute, attended the 5th Euro-Mediterranean Conference for Environmental Integration at the University of Calabria in Rende, Italy.  The conference covered a diverse range of tracks from ecosystems and biodiversity conservation to engineering applications for environmental management, attracting experts from all branches of environmental science. It brought together scientists from the two sides of the Mediterranean: the south of Europe and the north of Africa.  The scope of the conference was not just limited to the Mediterranean area, however, with delegates coming from every continent.  This made discussing ideas really rewarding, as there were so many views expressed, broadening understanding of how a huge range of countries are coping with and hoping to adapt to climate change.
Dr Wells gave a talk which was  part of Track 9: Environmental impacts of natural hazards and environmental risk assessment, and was based on the paper "Using the Implementation Centric Evolving Climate Change Adaptation Process to bridge the gap between policy and action" to be published in Frontiers of Climate, The paper made reference to the climate risk assessment report that was recently produced by the Walker Institute for Pakistan. The presentation was well received by the conference and many delegates were keen to learn more about the work that the Walker Institute does. Particularly useful was meeting with an academic originally from Punjab in Pakistan with experience of working with policy makers in his home country, enabling a rich discussion of not just the risks the country is facing, but also the barriers to adaptation that are preventing progress.
Dr Wells attended more than 60 talks and keynote presentations on a range of adaptation and mitigation strategies, including a fascinating natural method for preserving fruit and vegetables, using a bi-product of an invasive plant species, the use of sustainably produced membranes for water desalination and a range of ways to recapture useful materials and chemicals from waste. There were also fascinating discussions of irrigation methods and water management, the use of Bayesian networks in assessing environmental risk, wildfire analysis, measuring and monitoring biodiversity and so much more.
All in all this was a great opportunity to find out about cutting edge research from all around the world and to make important contacts and good friends.