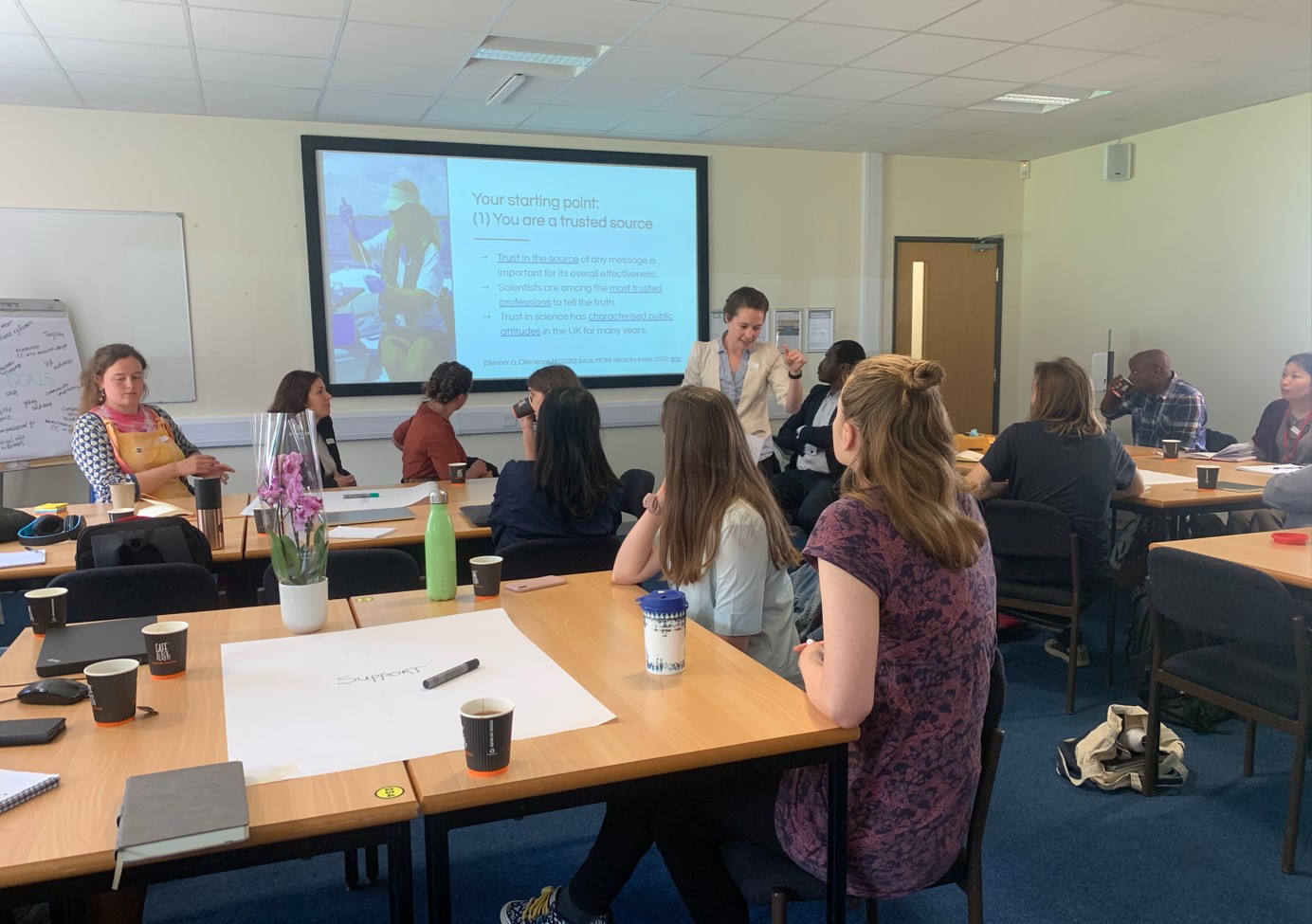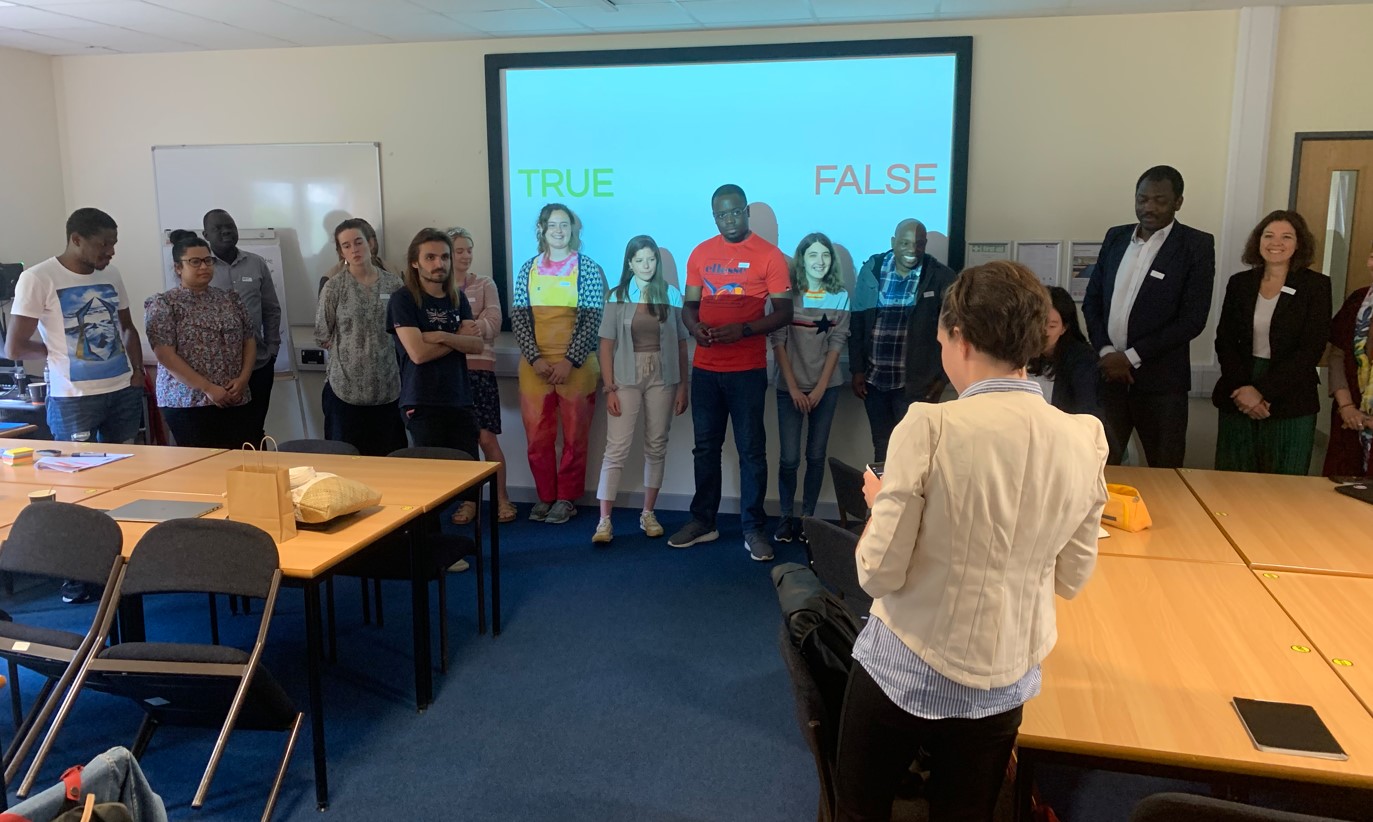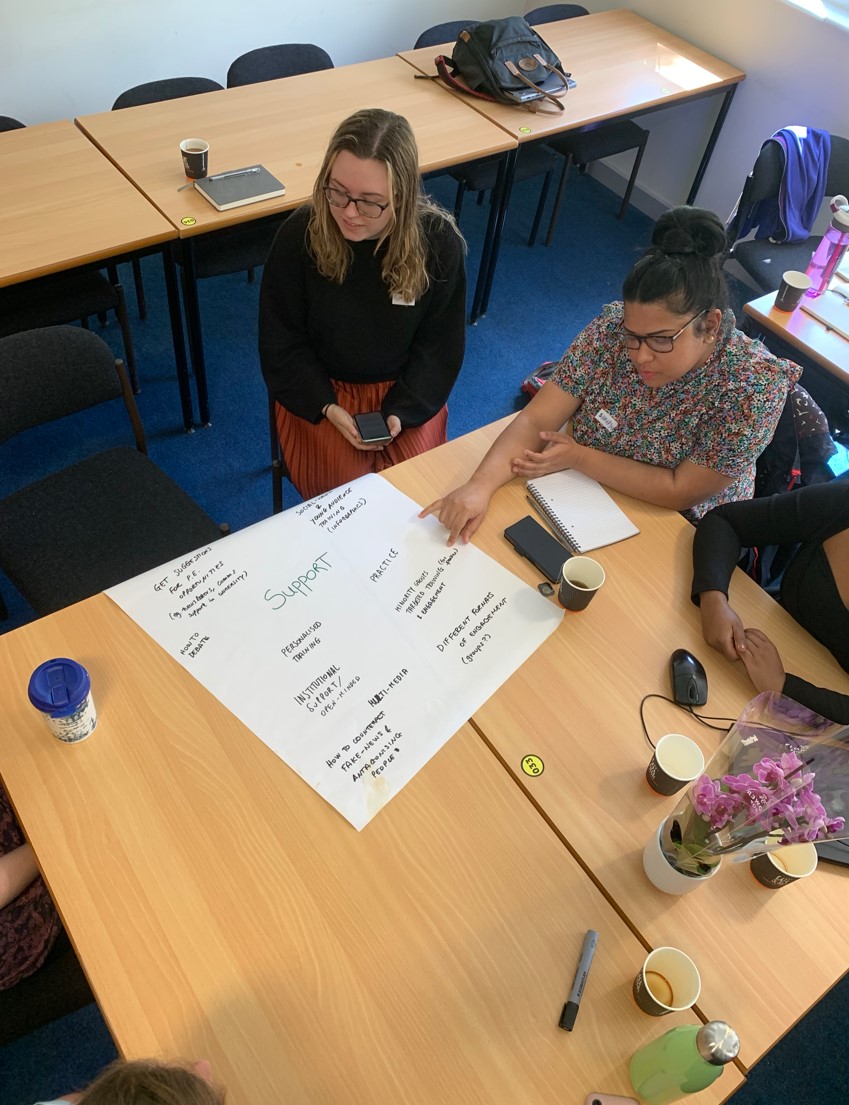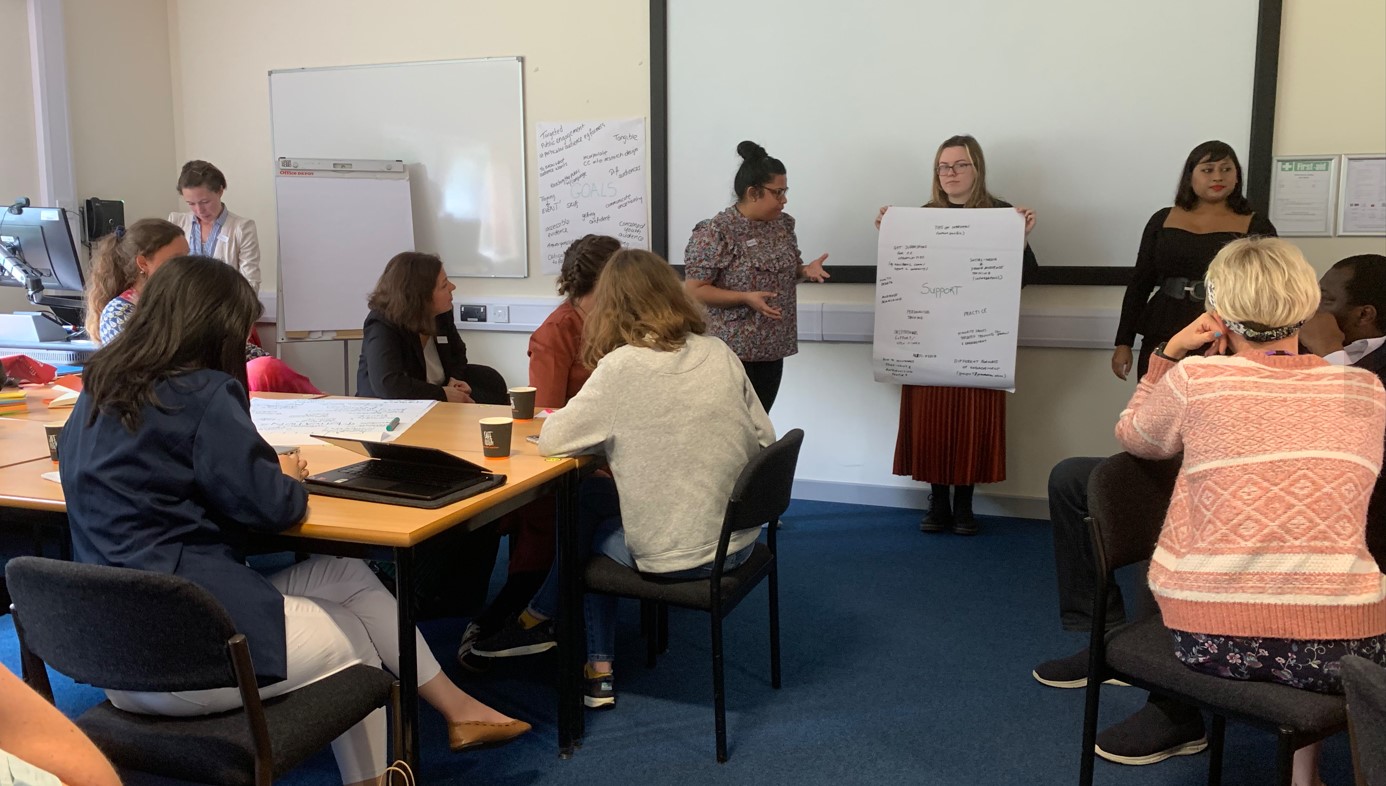 Screenshot 2023-02-07 160817
Screenshot 2023-02-07 160843
Screenshot 2023-02-07 160914
Screenshot 2023-02-07 161016
---
The Walker Institute facilitated the full-day Climate Ambassador Workshop which was delivered and funded by Climate Outreach on 10th June 2022.
Tara Bryer from Climate Outreach delivered the workshop in 20 participants from the University of Reading including PhD and MSc students from SCENARIO DTP, School of Archaeology, Geography and Environmental Science, School of Agriculture Policy and Development as well as young researchers and academics.
Step 1 Training June, Walker Institute
The workshop was designed to give participants a balance of social science theory and group discussion about the practical realities of navigating public discourse as experts. Participants learned the tools and techniques to feel confident connecting with their audience, while retaining their credibility and objectivity as researchers or experts at all times.
Topics included:
Talking about the real world: Language and relatable concepts
Connecting with your audience: Values and framing
Telling a human story: Techniques for effective storytelling
Communicating uncertainty: Leading with what you know
Being a confident communicator: Opportunities and perceived barriers
The power of social norms: Understanding public opinion and polling
The role of experts in society: A practical guide to navigating advocacy
Step 2 Tailored support, June – October 2022, Online
Participants received a personalised service of one-on-one meetings, access to resources, peer-to-peer practice and mentorship. Tara worked with them to find their comfort zone and kept working with them until they felt confident about their next speaking event.
Step 3 Local or national event, October – November 2022 (In person or Online)
Tara worked with participants to identify a speaking event in their community or nationally, then helped them prepare for it. She offered to promote their event through the Climate Outreach website and social media and helped them evaluate how it went.
Outcomes 
Over 40 climate experts engaged with the Climate Ambassador Programme in 2022, including the participants of our workshop. They have been putting their new skills into action, from speaking about the 2022 heatwave on BBC news (Chloe Brimicombe) to trying science comedy for the first time at Science Show Off (Toryn Whitehead and Max Coleman).
The 2022 Climate Ambassadors also participated at local climate festivals, produced videos and podcasts and took to social media in the weeks leading up to COP27.