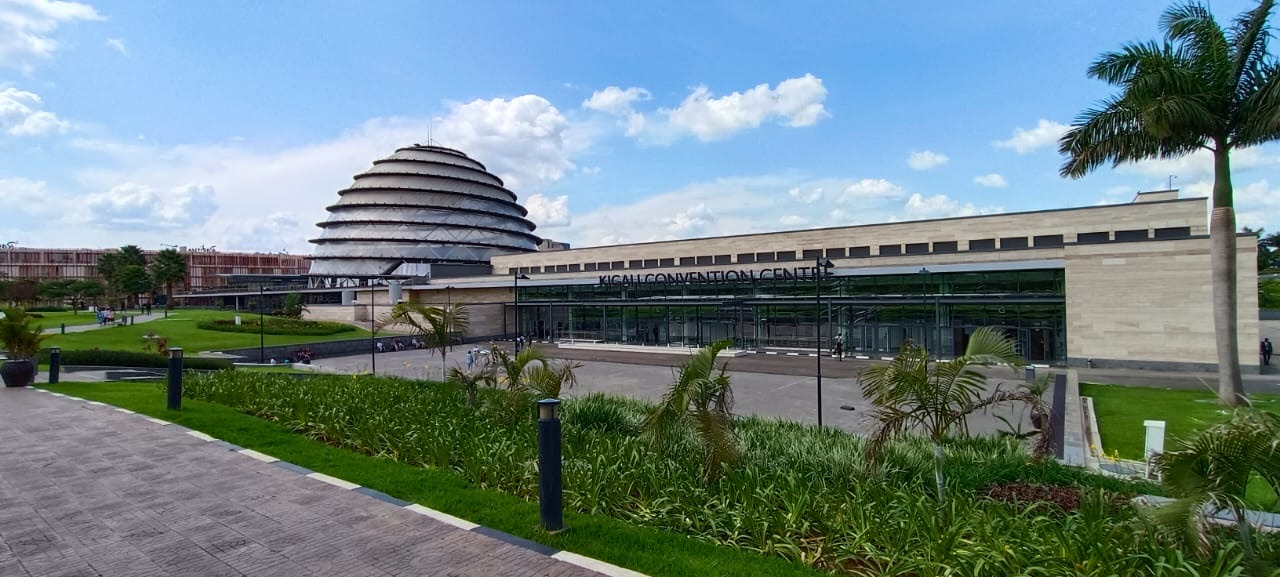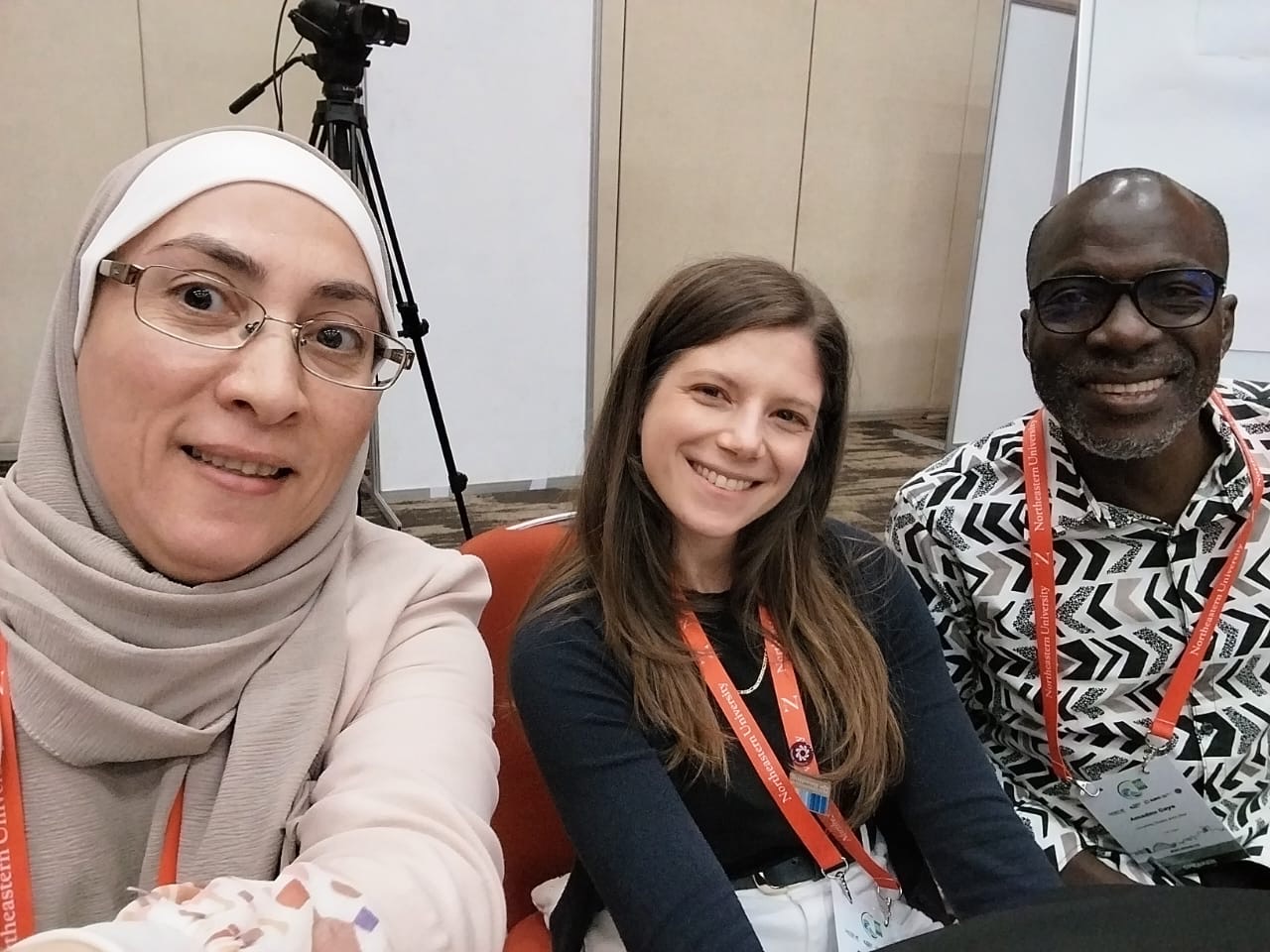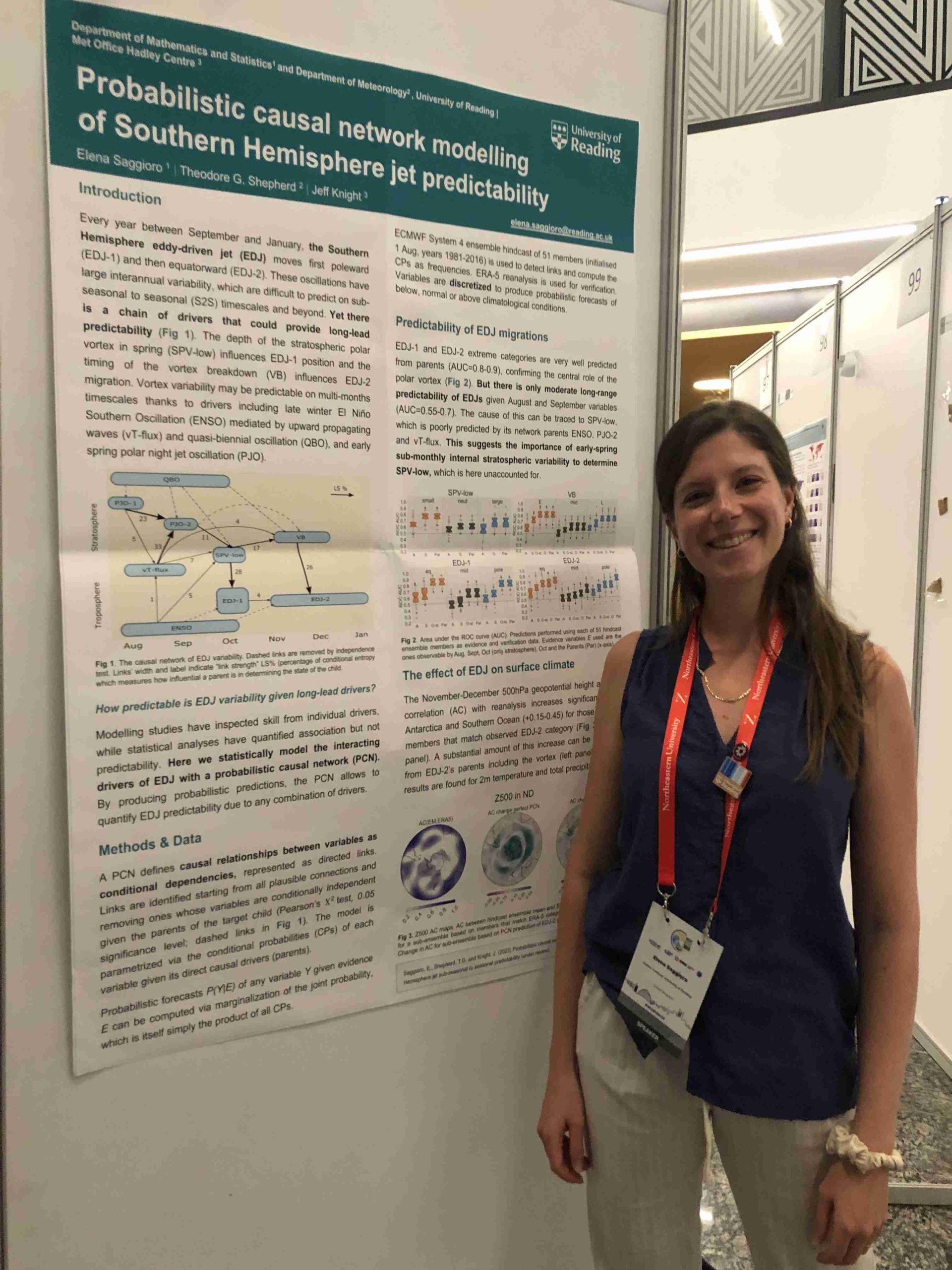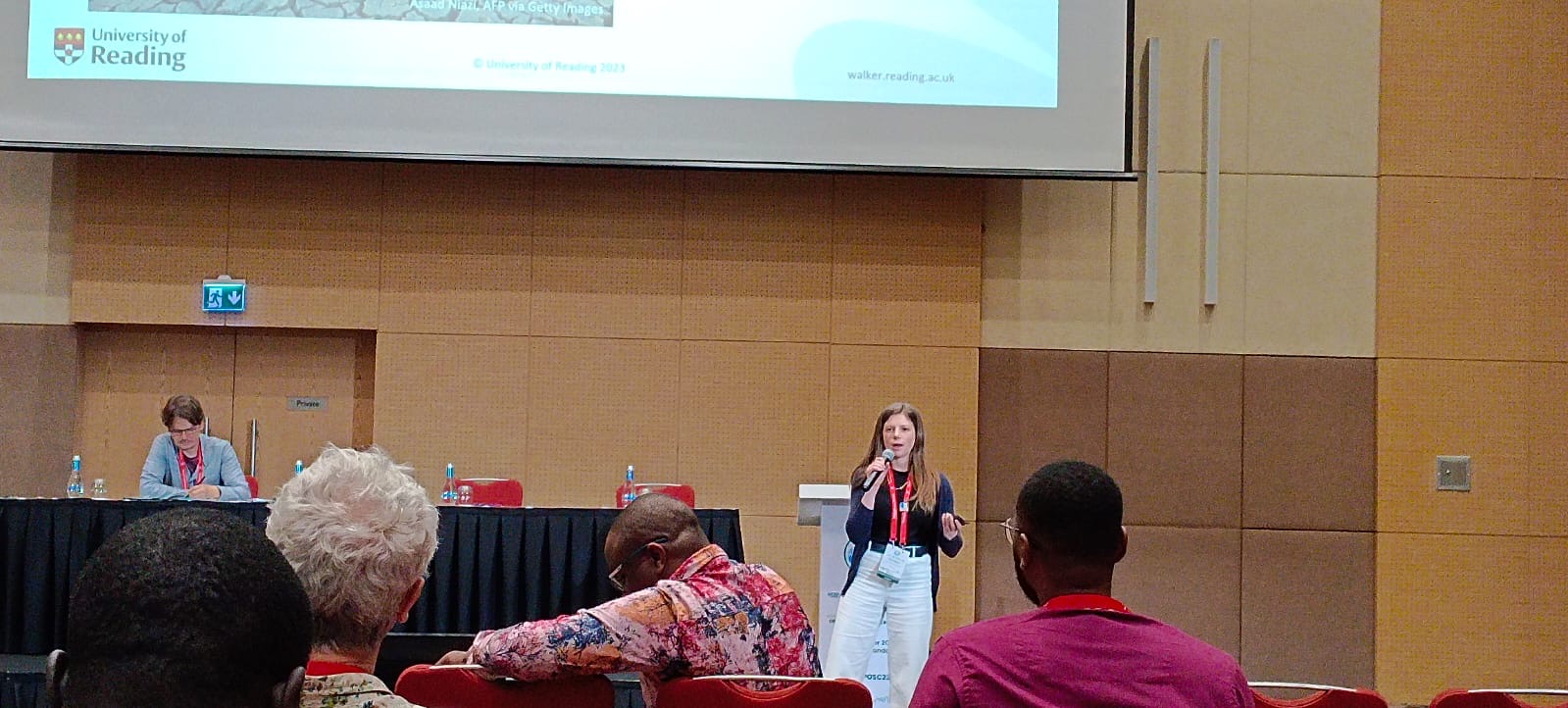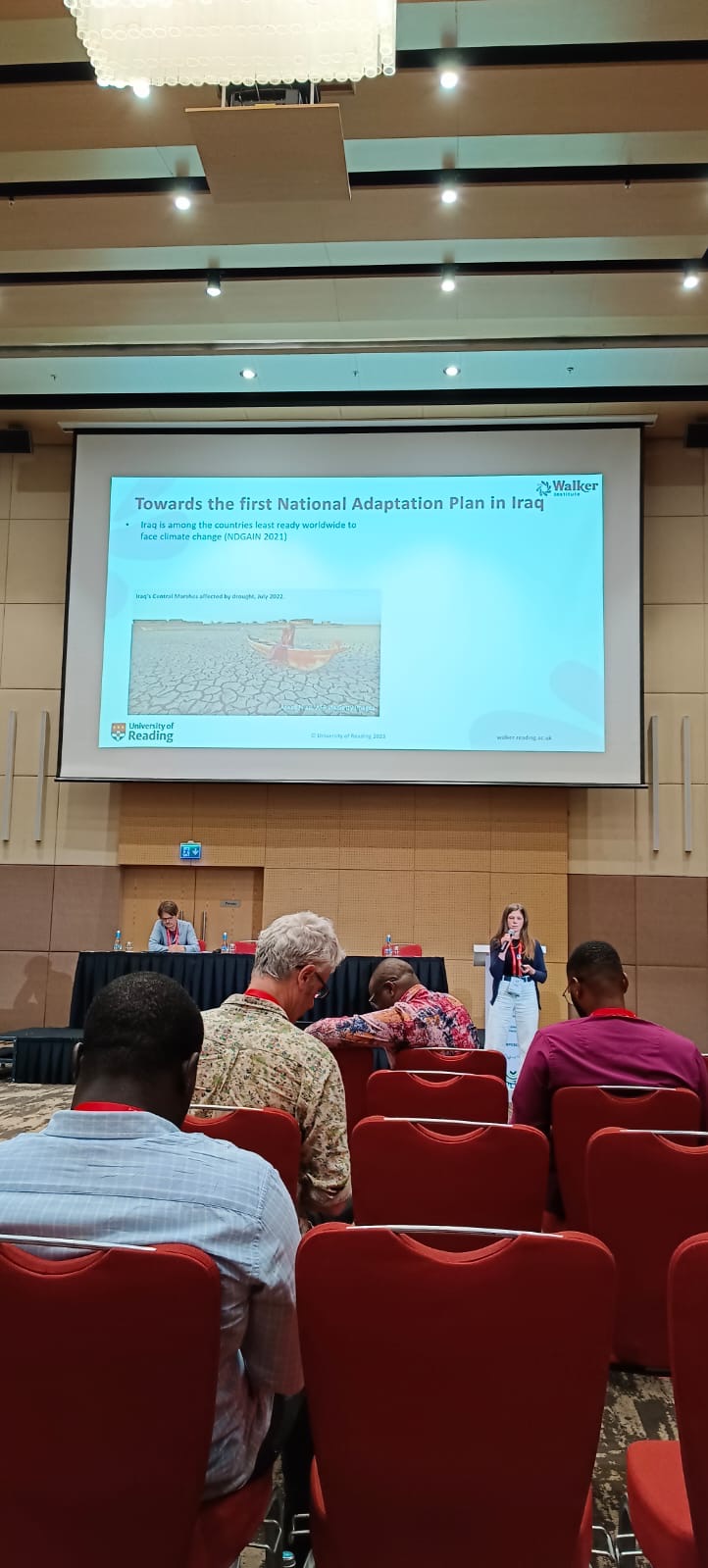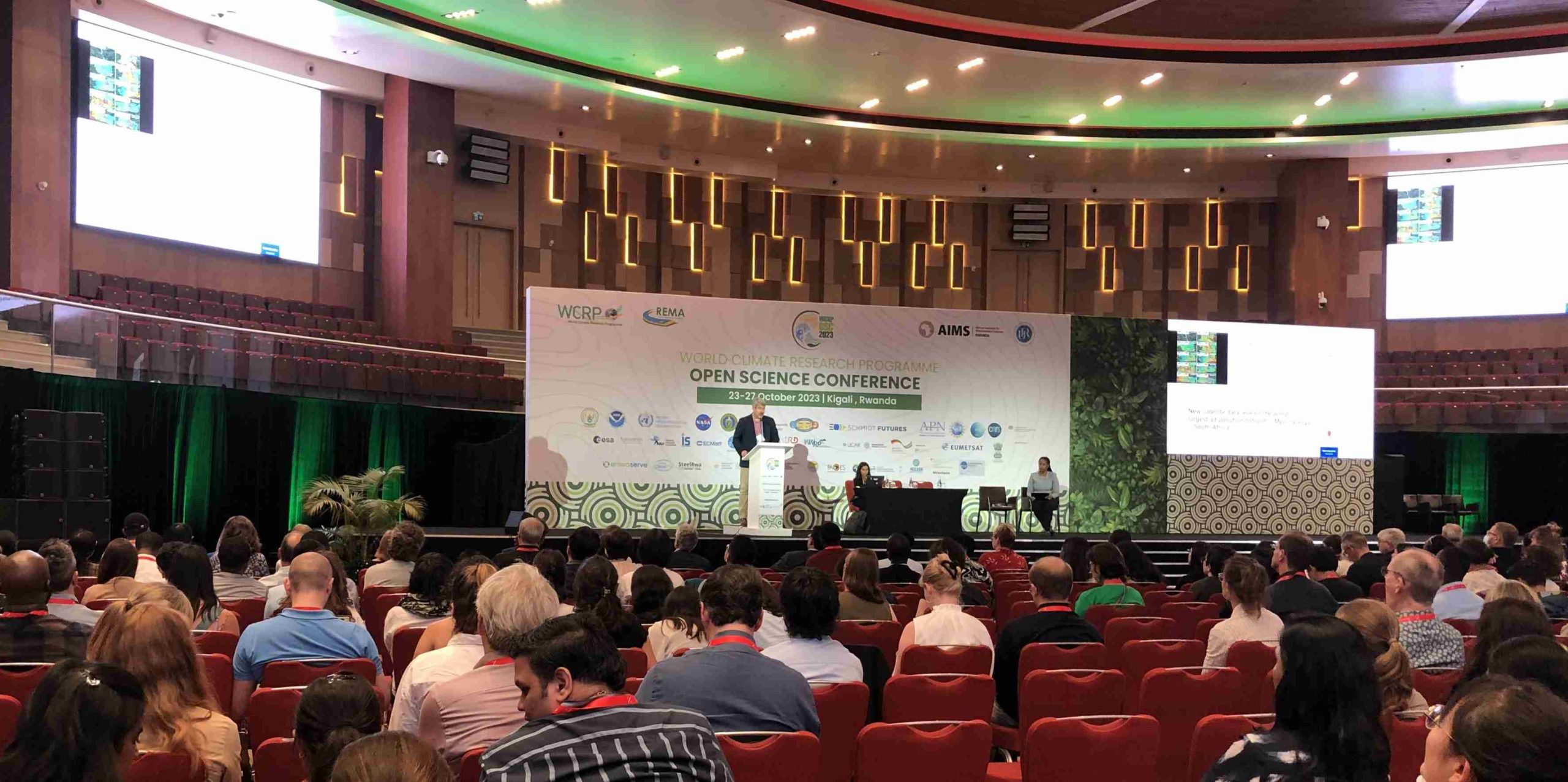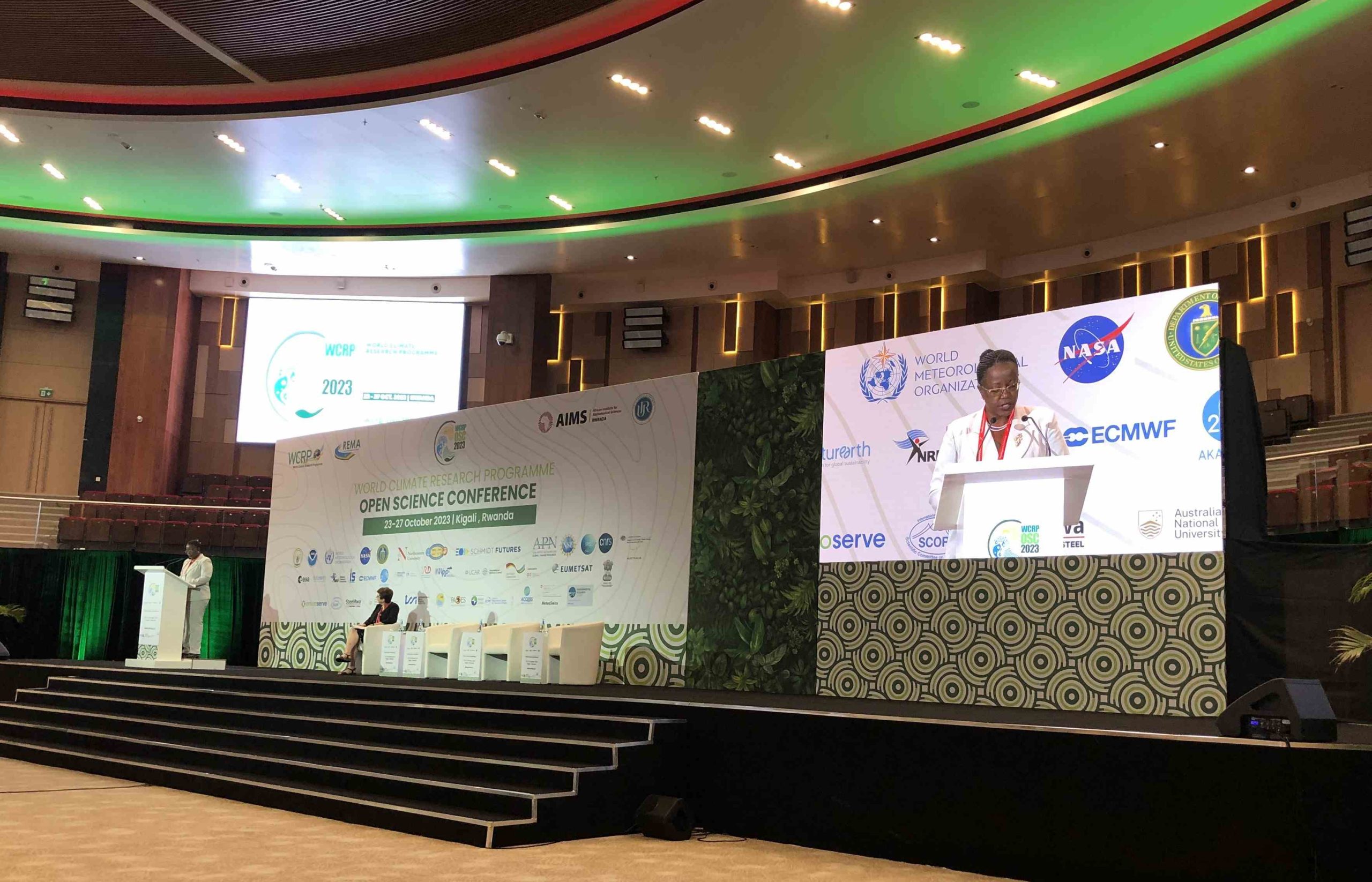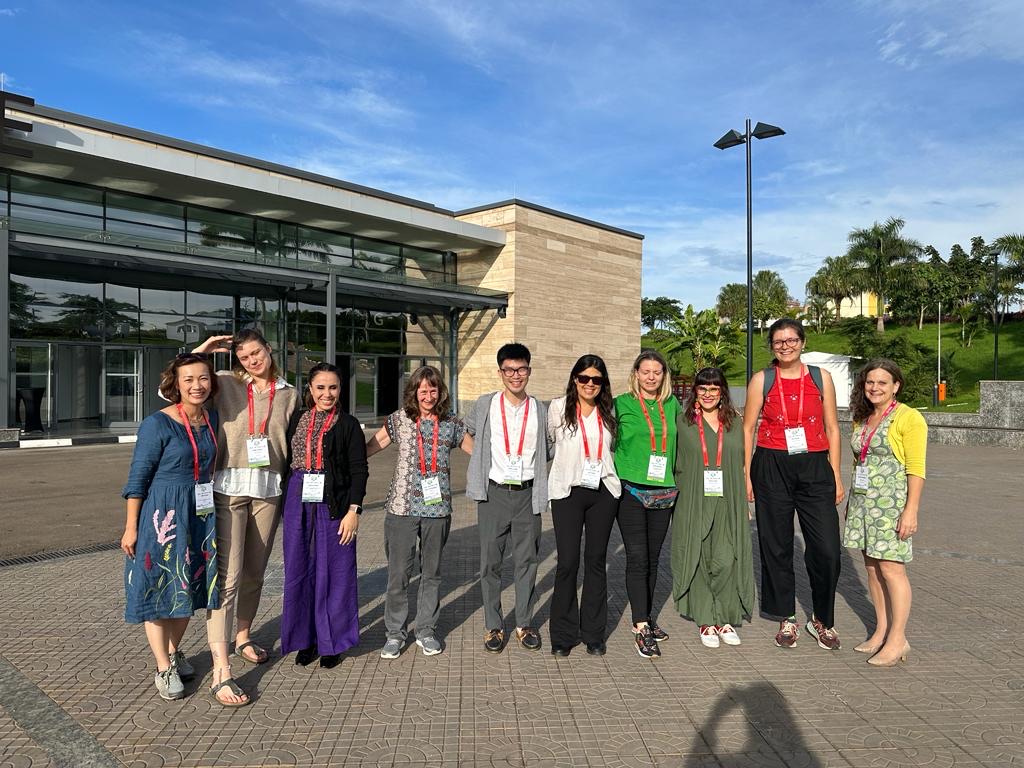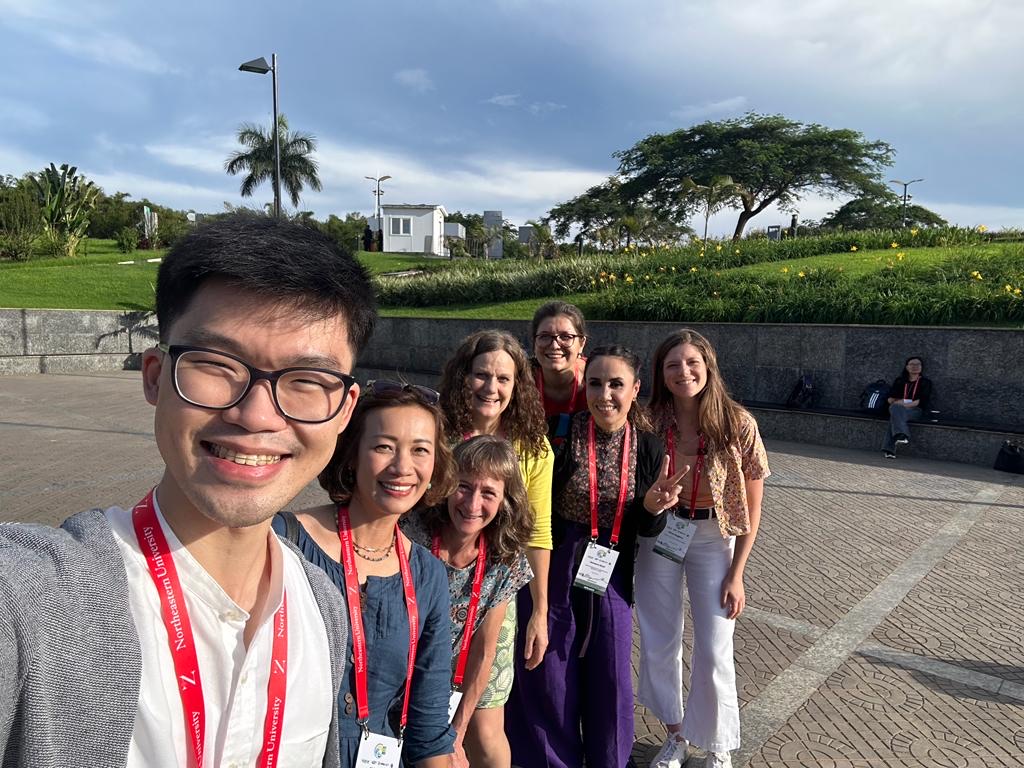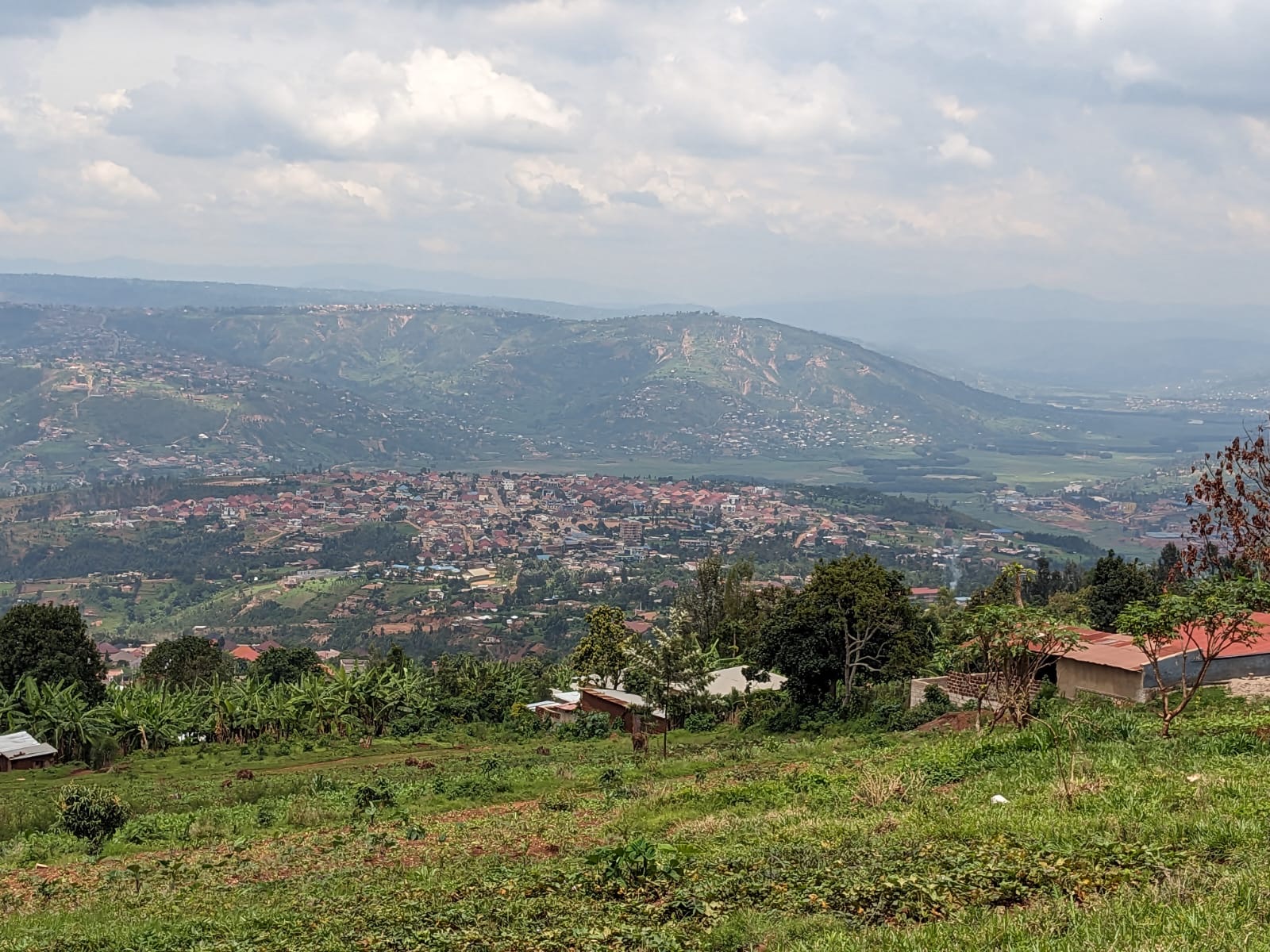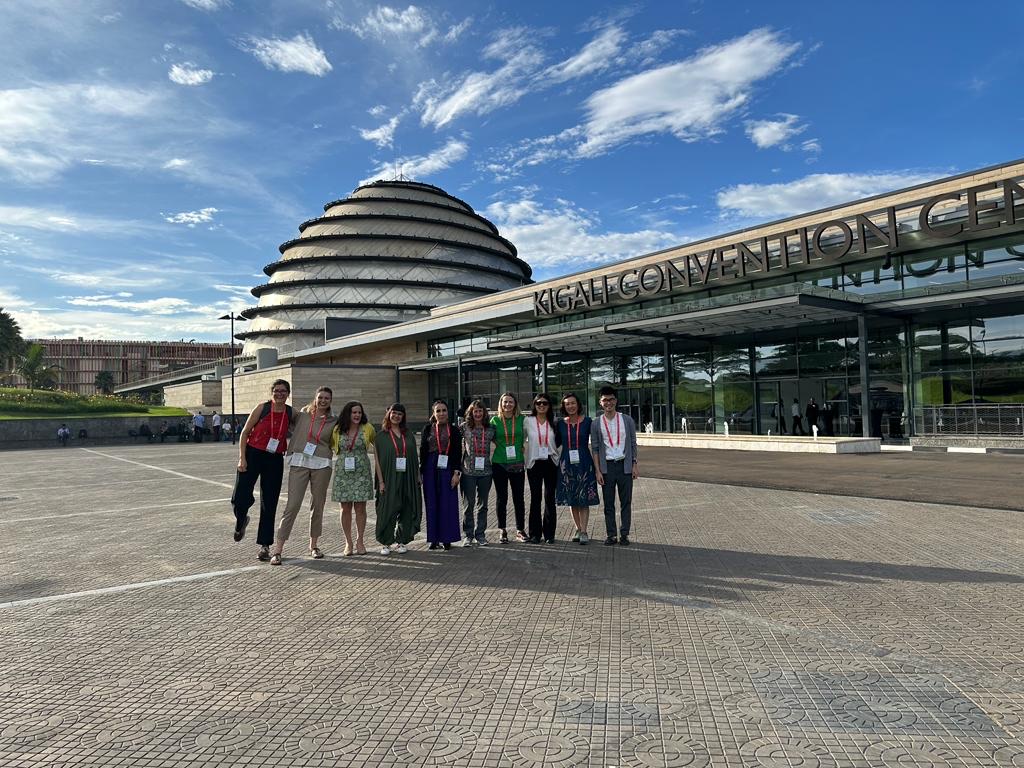 Convention Centre venue - Kigali
Elena Amna Amadou selfie - Kigali
MCR group photo 1 - Kigali
MCR group selfie - Kigali
Mountain landscape - Kigali
---
From October 23rd – 27th, more than 1200 climate scientists from around the world gathered in Kigali, Rwanda for the 2nd Open Science Conference of the World Climate Research Programme (WCRP), hosted by the Rwanda Environment Management Authority (REMA) on behalf of the Government of Rwanda.
Just a month ahead of the 28th UNFCCC Conference of the Parties (COP28), the conference provided an incredible opportunity to share and discuss the latest advances in climate science, as well as avenues for using the scientific findings to support adaptation and mitigation decisions. The findings of the conference were summarised in a formal WCRP Kigali Declaration which will be presented at COP28.
Topics discussed at the conference ranged from scientific discourse on the attribution and forecasting of extreme weather events, climate tipping points, the growing role of machine learning in climate science as well as future avenues for climate research, to operational questions on the development of climate services, and more philosophical questions on the role of values in climate sciences and attempts to decolonize climate modelling and funding allocation.
The Walker Institute community had a strong presence in Kigali with members from the Leadership Team, Prof. Rosalind Cornforth, Prof. Ted Shepherd, and Dr. Celia Petty joined by our Early Career Researchers, Dr. Elena Saggioro and Fiona Spuler, and colleagues who have worked with us across Africa such as James Acidri, currently Head of Global Development at Save the Children. We brought posters and presentations to stimulate conversation:
"Climate storylines as a way of bridging the gap between model simulations and decision-relevant regional climate information" (Ted, keynote talk)
"Using climate storylines in climate risk assessments for enabling policy action: A case study for Iraq's National Adaptation Plan" (Elena, talk; co-authors: Rosalind Cornforth, Celia Petty, Robert Wilby, Harley Pope, Elena Tarnavsky)
"Bias adjustment of climate models: An open-source python package to address potential pitfalls through method comparison and multivariate evaluation" (Fiona, talk; co-authors: Jakob Wessel, Edward Comyn-Platt, Chiara Cagnazzo)
"Identifying meteorological drivers of food insecurity: a case-study using the household economy approach in Katakwi, Uganda (Fiona, poster; co-authors: James Acidri, Celia Petty, Rosalind Cornforth, Ted Shepherd)
"Probabilistic causal network modelling of Southern Hemisphere jet long-range predictability" (Elena, poster; co-authors: Ted Shepherd, Jeff Knight)
And enjoyed participating in several lively side events including by Save the Children on Early Warning and by EU Horizon 2020 research programs focusing on new economic methodologies.
The conference also offered a unique opportunity for the World Climate Research Programme (WCRP) Lighthouse Activity My Climate Risk (MCR) community, of which the Walker Institute is one of the global regional MCR hubs, to meet face-to-face for the first time. The title "My Climate Risk" makes explicit the fact that in order to be made meaningful at the local scale, climate risk needs to be embedded within a particular local and social context. Together we discussed practical ways to generate climate information that can  make a meaningful difference in peoples' lives – how to transform how climate researchers work, to become much more transdisciplinary in their thinking and to work within multi-disciplinary 'communities of practice'.
 The MCR Community hosted an interactive Learning Lab, led by the Argentinian National Scientific and Technical Research Council entitled 'Democratizing climate science: making it meaningful at local scales'. The activity helped to raise the profile of the MCR Lighthouse Activity and grew the MCR global network across the WCRP community.
Meeting in the heart of the African continent in Kigali, helped to generate strong engagement with research communities, stakeholders and practitioners from across the global south and put crucial discussions about equity in science centre stage. Such discussions extended to the just use of new technologies (from Machine Learning to geoengineering), the integration of indigenous knowledge in climate science, and a more equitable shaping of the WCRP research agenda.
The WCRP OSC Kigali Declaration serves to summarise the diversity of insightful messages that came from Kigali, so instead what follows is a collection of interventions made during the plenary sessions that inspired our delegation. Their common themes are the urgency of action for just climate action, and the recognition that science needs to step up fast to this challenge.
To solve the climate crisis, we must collaborate and integrate science between the global North and South. Isolated research isn't enough. – Macharia Kamau, International Science Council.
Global cooperation on finance needs to step up; otherwise, there will be no progress with negative outcomes for all. This is not charity but allowing least developed countries their fair share of resources in a new reality where they do not have a carbon budget available for their development. – Lina Yassin, International Institute for Environment and Development.
Today we cannot just focus on progressing our knowledge of climate science, we now need to work on assessing and quantifying solutions. – Detlef Stammer, WCRP chair.