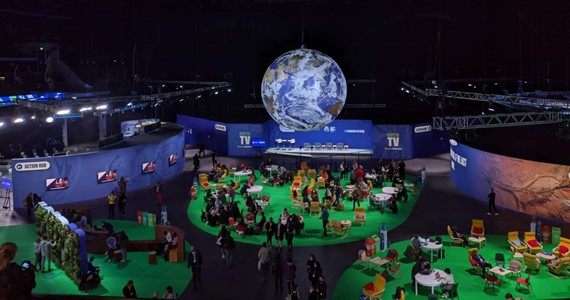 We are fast approaching November and that means COP27 is almost upon us! The 27th UNFCCC Conference of Parties (COP) is arguably the most significant yearly event in the climate policy calendar.  The stakes are high and the situation urgent if we are to reach international agreements that will keep alive the hope of limiting global warming to 1.5oC, and avoiding catastrophic climate change.
For each COP, the Walker Academy runs a Climate Action Studio – COPCAS – where doctoral students can immerse themselves in the unfolding climate policy process and link up with participating students and staff who will attend COP in person.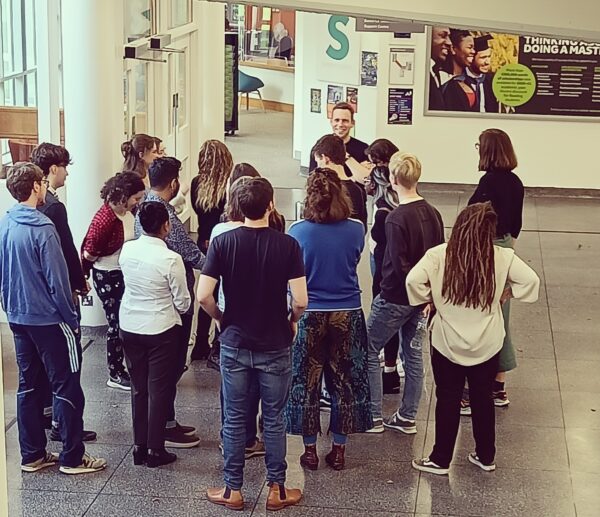 Walker's Dr Harley Pope Welcomes 2022 COPCAS Cohort
Before COP, students participating in COPCAS receive an interdisciplinary training programme designed to support their engagement in the COP process. The training enables doctoral students to remotely engage and virtually immerse themselves in COP, reach out to negotiators and participants on the ground, and help them to report on the developments of the conference, and its impacts, to diverse audiences.
The COP27 Climate Action Studio students have now taken part in two pre-COP27 workshops. The Walker Institute's director, Prof. Rosalind Cornforth, provided an overview of the historical development of COP and the issues that need to be addressed for a successful COP27.
This was followed by Dr. Harley Pope who gave a crash course in communications theory and facilitated a session where students could practice their interview skills with the following guests:
Peter Gibbs – former BBC Weather forecaster
Celia Petty – co-founder and Director of Operations, Evidence for Development (EfD)
Andrew Bennet – founded and ran the Syngenta Foundation for 6 years
Deepa Senapathi – associate Professor at University of Reading and Ecologist
In the second workshop students learnt more about crafting communications in sensitive contexts, and learned more about how best to get the most out of the Climate Action Studio by building a community of practitioners.  They were also joined by Nancy Mendoza from the University of Reading's Press Office, who provided invaluable communication insights and ways in which students can work directly with the Press Office.
We look forward to welcoming our students to the Climate Action Studio for the start of COP.  Make sure you stay in touch and look out for blogs and other outputs from COP CAS that can help you make sense of COP27 developments.