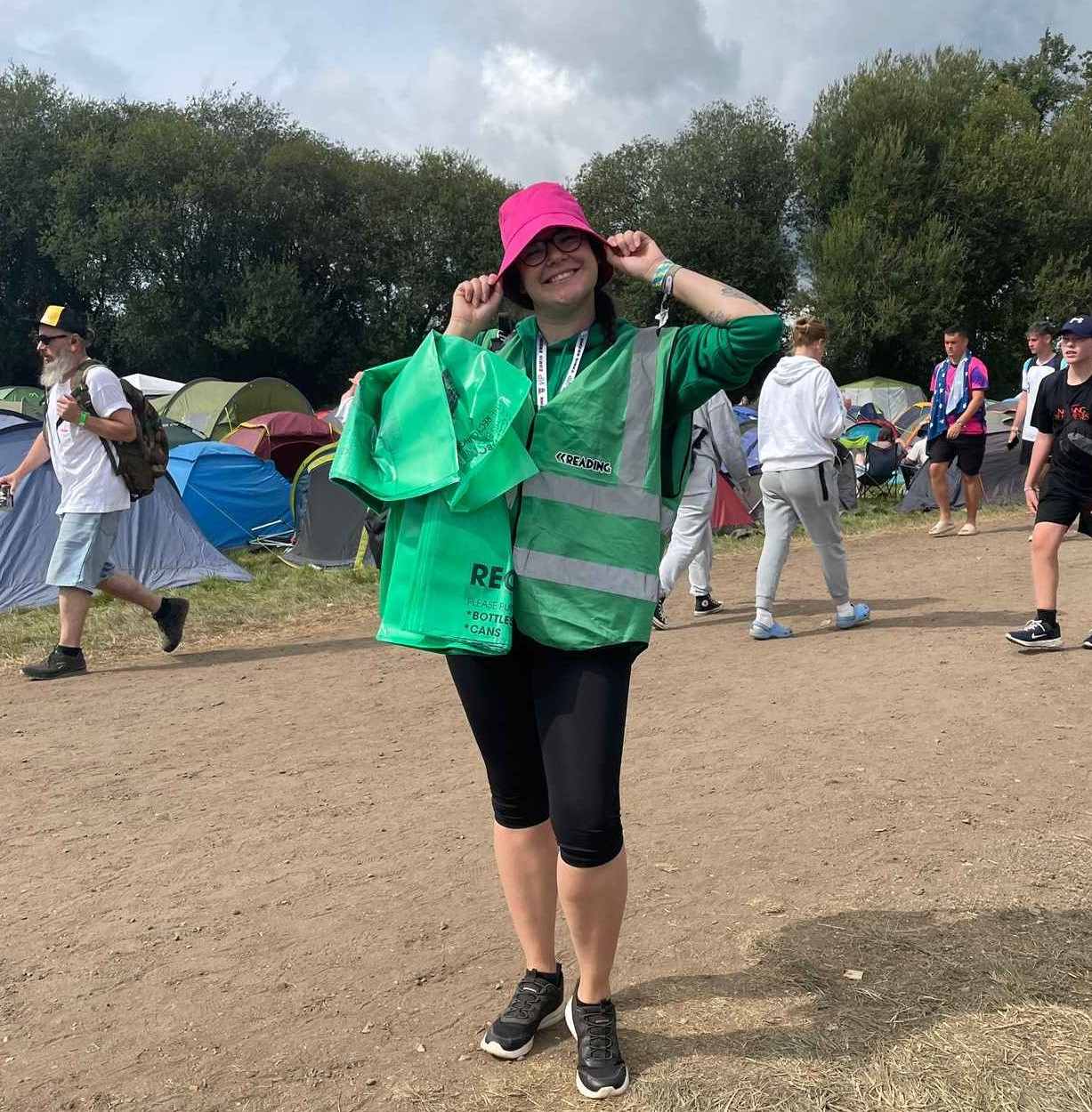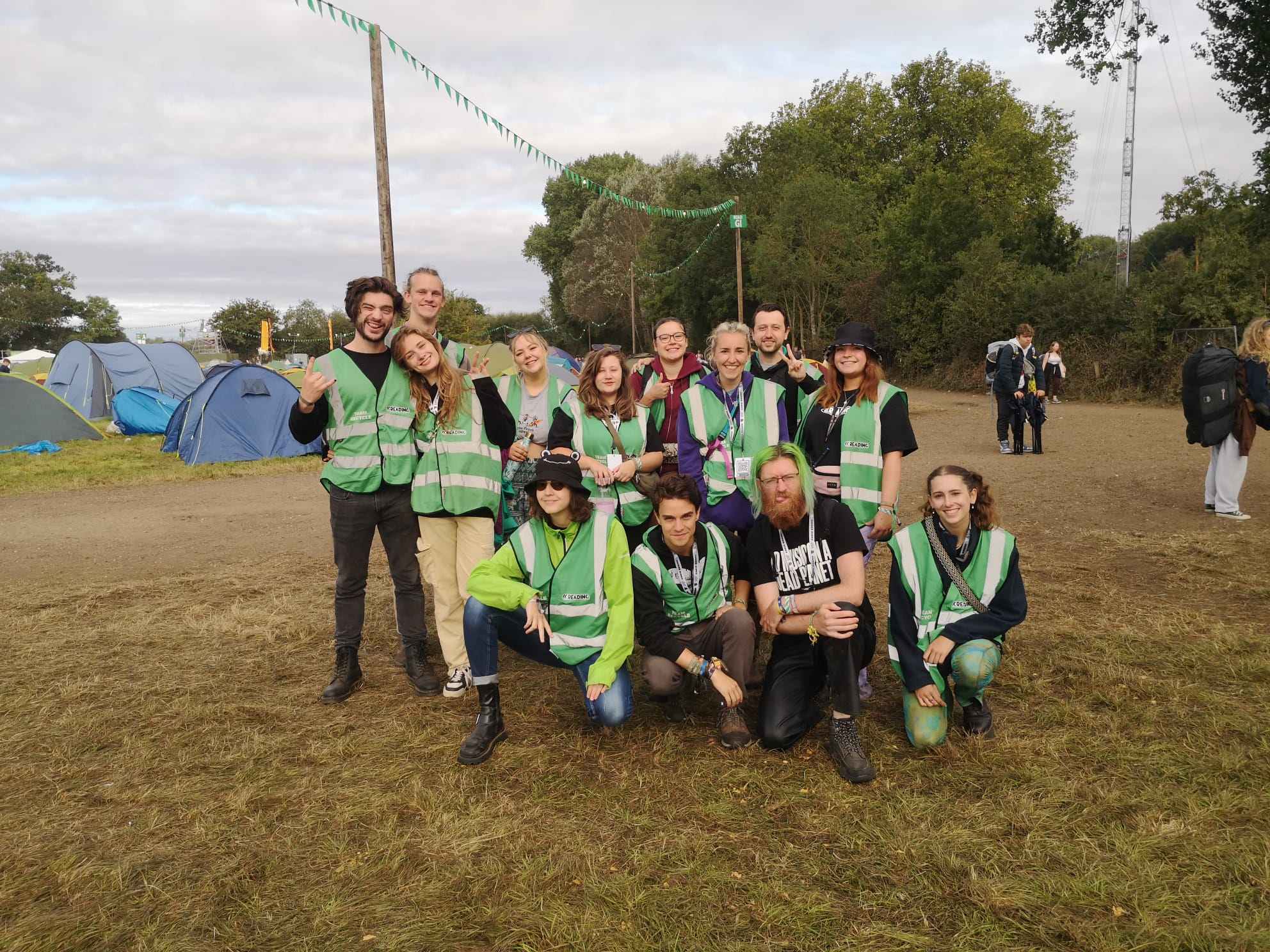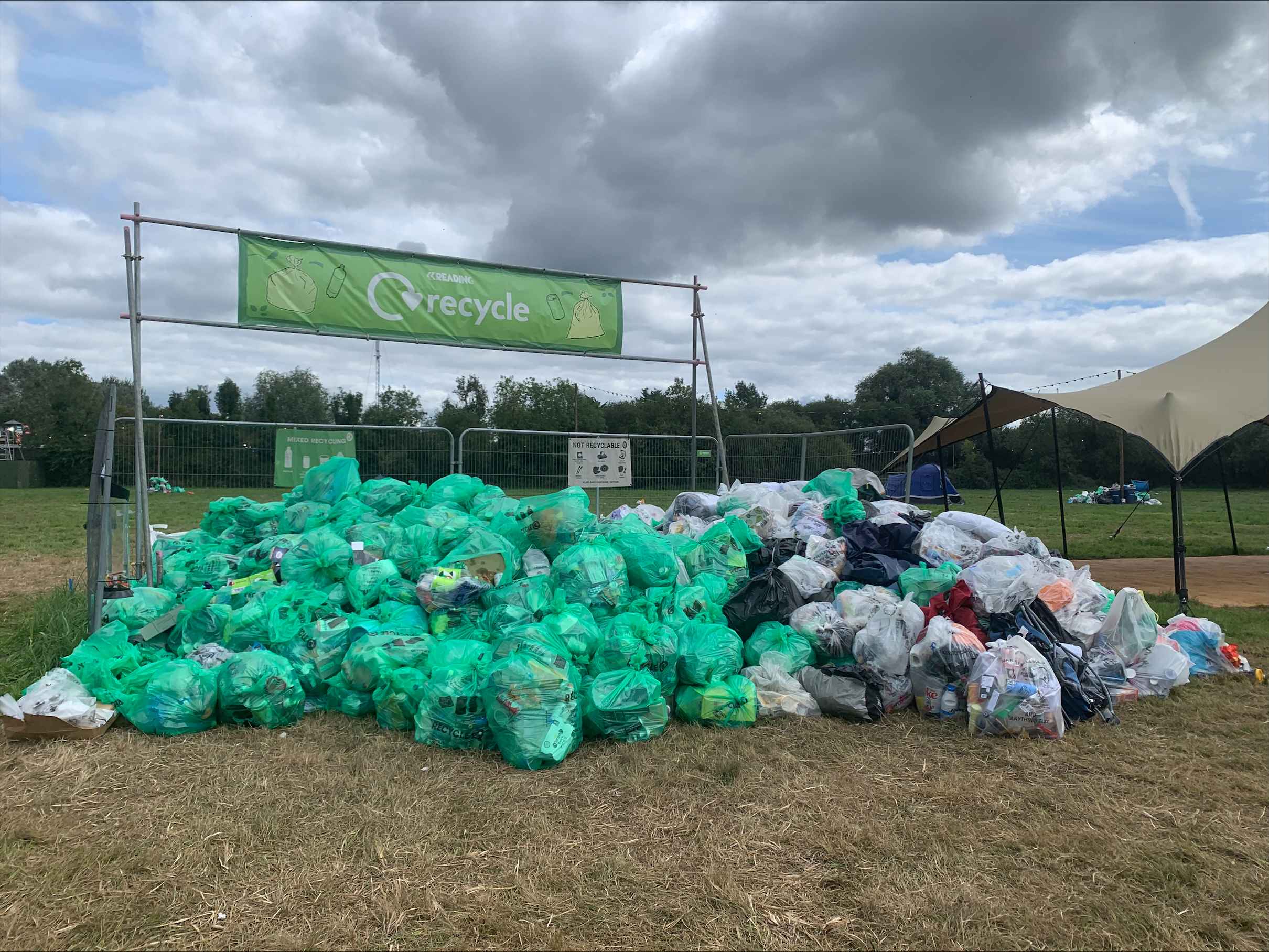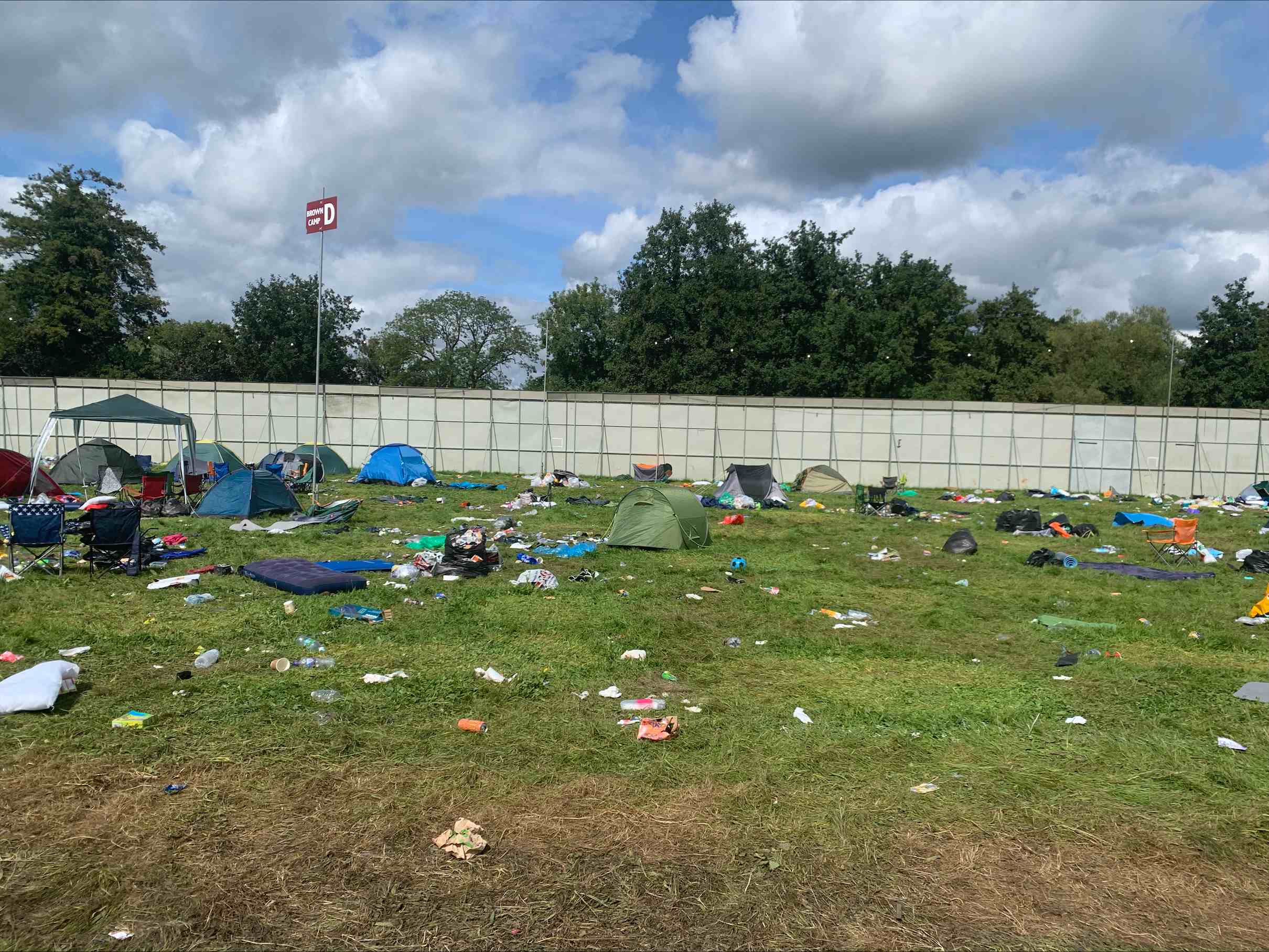 ---
What could be better than seeing all your favourite artists at one of the UKs leading festivals? How about being able to do all of that plus getting to talk to thousands of people spreading climate awareness and leaving the festival permanently changed for the better? That is exactly what I got to do this summer!
My name is Lynn, and I am a first-year bioscience PhD student and Climate Ambassador for the Walker Institute. Being an ambassador, I am passionate about climate communications and am always looking to engage with the public in fun and inspiring ways. This summer I came across the opportunity to be a member of the Green Team at the Reading Festival. As part of this role, I got to work with a small team of volunteers to set up 0-waste camp sites, tent packing workshops, and spoke to thousands of campers about their waste footprint and some of the festival's biggest sustainability issues. Did you know that it is estimated that over 70% of tents were left behind in 2022 and of these less than 5% could be donated? This year we aimed for this figure to be reduced to 30% and from this year's images it is looking good!
Thanks to the Walker Academy, I have been able to attend several training sessions where we were taught how to communicate climate issues and science in general to the public. However, this volunteering role posed a challenge: it was crucial to package the information in a concise and effective manner for the campers. Luckily, having discussed such issues with experts during the last Walker Academy session, I knew some key strategies to encourage behavioural change, which ultimately gave me the confidence to tackle the festival head on!