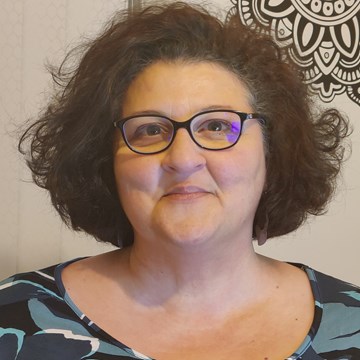 Walker Academy Support Coordinator/Facilitator
Konstantina Pratta is the Walker Academy Facilitator at The Walker Institute, where she provides professional, project management support to the Director and Walker Leadership Team.
She has a BA in English Literature from Concordia University in Montreal, Canada. Before joining the Walker team in 2022, Konstantina had been working as an EFL teacher in Greece for 19 years. Upon coming to the UK in 2017, she was employed as a Programme Administrator in the Student Services in the University of Reading.
Konstantina has excellent organisational and time management skills and enjoys working collaboratively to achieve team goals. She enjoys facilitating the delivery of the Walker Academy courses and workshops and is keen on learning more about climate variability and climate change.
When not working, she is crafting away, creating cards, journals, mixed-media collages and origami ornaments.