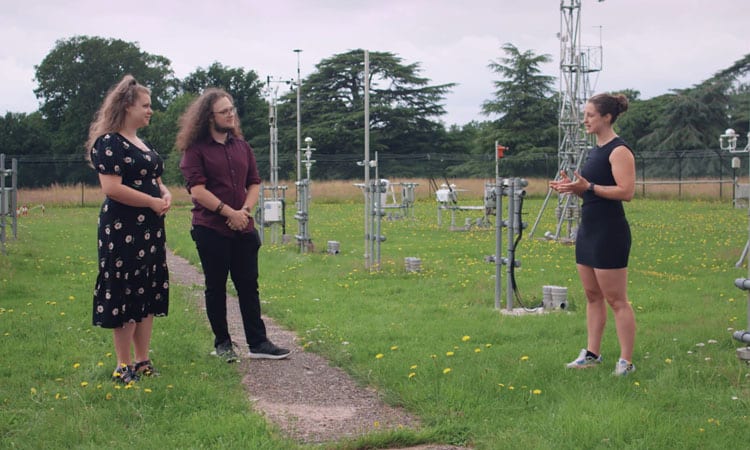 Planet Partners: Tackling the Climate Crisis Together is a free access short online course hosted on FutureLearn. Learners will follow UoR students Emily and Nick as they interview experts to find out how climate change impacts our health, the food we eat, biodiversity and the towns and cities we live in. The course also explores key mitigation and adaptation strategies and international agreements in place, the role of governments, the power of the individual and what learners can do about the climate crisis.
The course highlights the interdisciplinary nature of climate change and involves contributions from across UoR including the Walker Institute, UoR's Sustainability team, Departments of Meteorology, Agriculture, Geography, Philosophy, Sustainable Land Management and Construction Management & Engineering.
Many of the topics have been drawn from concerns highlighted in the Mock COP declaration – and the course features an interview from one of the organisers, youth activist Kevin Mtai from Earth Uprising. By the end of the course learners should feel more confident talking about the impact of climate change and feel empowered to take action.
Our course mentors are joining in with the discussions until 20 Nov. Take part here.