Welcome to the Walker Update, bringing you up to speed with the latest developments from the Walker Institute and the wider climate science field.
Today is World Meteorological Day and the World Meteorological Organisation celebrates 150 years of cooperation and data exchange.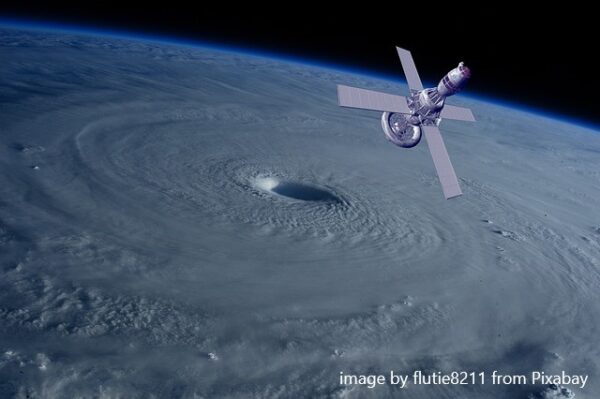 Earth systems know no international boundaries: the World Meteorological Organisation (WMO) provides the vital framework for international collaboration within which the Walker Institute works. Through our interdisciplinary approach, we are at the forefront of research that links climate change models through to environmental and socio-economic impact models which, in turn, assist climate action on the ground.
Climate action needs operational capacity as well as research, and Walker is working with partners across the globe to ensure that expertise is grounded where it is needed, in national and regional institutions. We are supporting the WMO's regional training centre, AGRHYMET, for CILSS (the Permanent Interstate Centre for Drought in the Sahel) in West Africa, and WMO funded MSc students at University of Reading. We have also contributed to the WMO Global Campus through the Learning to Co-Produce on-line training module, which can be accessed through the Walker Academy.
Walker's mission is to support climate resilience societies, and we proudly host one of 8 WMO World Climate Research Programme 'My Climate Risk' (MCR) Lighthouse activity hubs. The MCR initiative is developing and mainstreaming a 'bottom-up' approach to regional climate risk, starting with the needs and priorities of local decisionmakers from officials to communities. Our team is committed to linking global to local and local to global.
Happy Birthday WMO!

To mark the birthday of the WMO, Dr Elena Saggioro was live on BBC Radio Berkshire on Tuesday 21 March. Explaining the role that Artificial Intelligence (AI) can play in supporting climate change understanding and resilience, Elena shared details of University of Reading's recently launched Masters in Climate Change and AI. She also spoke of the pressing need to learn how to best harness such technologies to make progress in climate science as well as in the provision of climate services, being mindful of ethics and justice aspects. She also stressed the positive role that a new generation of scientists equipped with such interdisciplinary knowledge will have.  
The theme for World Water Day, on 22 March, was 'accelerating change', and one important part of this is taking individual action. Back in 2015, a target was set for everyone to have access to safely managed water and sanitation by 2030 (SDG6). However, eight years later this target is still a long way off: to the detriment of billions of people.
This coincides with the UN Water Conference (22-24 March), the first held for almost half a century, which will also see the publication of the UN World Water Development Report 2023. More details on how you can be involved can be found here.
The Walker Institute is currently supporting the UN Environment Programme (UNEP) with technical analysis to better understand the climate and environmental risks to water security and peace in countries like Iraq and Syria. With regional UNEP coordinators and our project partner WSP Group PLC, we are now planning consultations on the ground on viable adaptation options based on the preliminary risk assessment developed.
Dr Cathie Wells of the Walker Institute was at Sir William Borlase's Grammar School l on Friday 3 March, sharing the work of the Walker Institute with interested Year 11 and 12 Mathematicians. It is vital that young people engage with climate science to ensure a positive approach to mitigation and adaptation efforts in the future.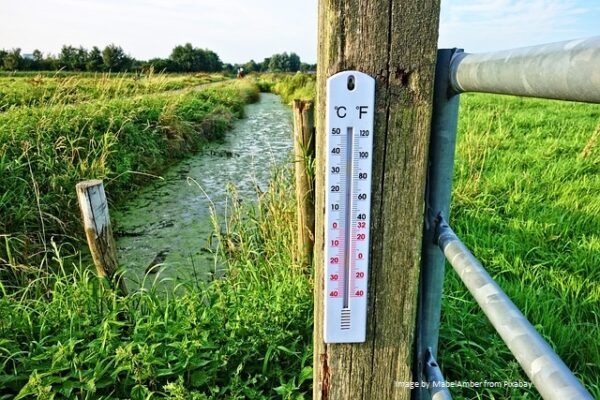 Last week saw the 58th Session of the IPCC in Switzerland, culminating in the publication of the AR6 Synthesis Report, a summary of the last five years of climate change findings.
These include warnings that the target of limiting warming to 1.5oC is looking increasingly unlikely, with the 2011-2020 global temperature already 1.1oC above the 1850-1900 baseline. Although the use of adaptation and mitigation are both shown to have an effect, the report points out the limitations to action that have been caused by a lack of funding. There is still hope though, with research showing that a rapid reduction in greenhouse gas emissions, even at this later stage, would slow global warming noticeably in the next twenty years. Read the report summary.
What happened across the world this week?
Prof Virginia Murray and her team at Public Health England have produced the weekly Global Hazards Weekly Bulletin, archived by Prof Richard Allan.
All the best! 
The Walker Institute Team