Welcome to the Walker Update, bringing you up to speed with our latest news.
EVENTS
My Climate Risk Interdisciplinary Reading Group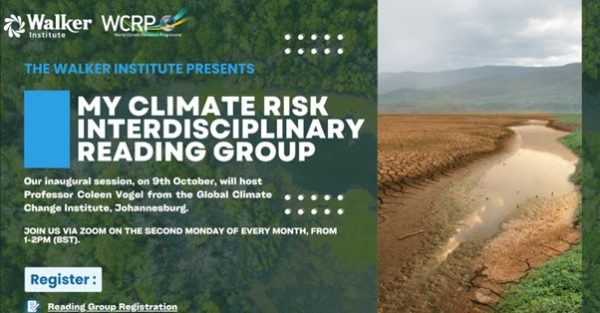 We are thrilled in the Walker Institute to share a new initiative which will foster global collaboration and knowledge exchange among climate enthusiasts—presenting the My Climate Risk Interdisciplinary Reading Group as part of the WCRP Lighthouse Activity. Join us on the second Monday of each month from 1-2 p.m. (UK time) as experts from climate, economics, health and psychology discuss influential climate risk publications. Our goal is to explore the profound impacts of climate change on society, ecosystems, and our planet's future. Register here: My Climate Risk Interdisciplinary Reading Group Registration
All eyes on 'My Climate Risk': Q-Storming towards Collective Pathways to Adaptation Action, from Local to Global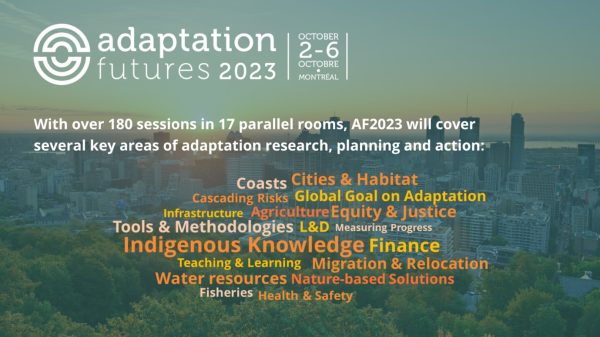 The Walker Institute is running a hybrids session during the Adaptation Futures 2023 conference on 5 October, 16:00-17:30 EDT (GMT-4). This hybrid 'Q-storming' session is designed to bring together representatives from all these communities, to explore how we can bridge science and socio-political action, addressing multiple risks while responding to local adaptation needs. It will draw on the break-through approach of a new World Climate Research Programme (WCRP) Lighthouse Activity, entitled 'My Climate Risk' (MCR).  Read more.  
EVENTS
Green Messenger – Reading Festival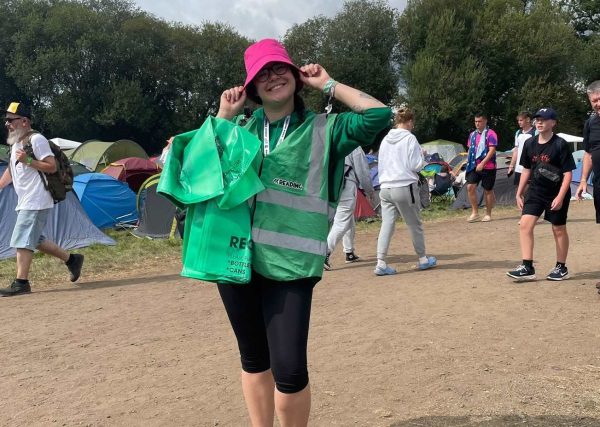 Lynn de Miranda, PhD student from FoodBioSystems DTP and one of Walker Institute's Climate Ambassadors, attended the Reading Festival this August and actively contributed to sustainability efforts. She joined the Green team, a community of like-minded individuals passionate for the environment. You can read more in her blog.
Whose Sustainability? – Unpacking decolonization in sustainability science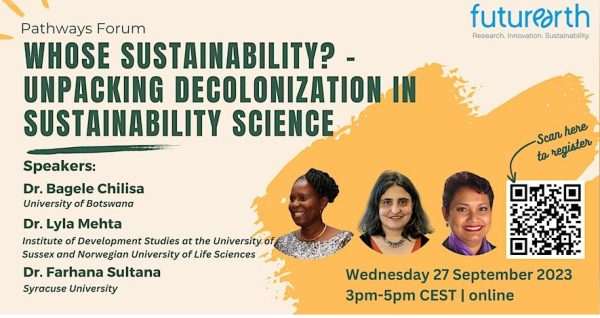 This next Pathways Forum, happening Wednesday 27 September, is formed around the concept of decolonization, unpacking what it means to decolonize research and what are its implications, particularly for researchers within sustainability science.
Direct registration link: https://www.eventbrite.co.uk/e/whose-sustainability-unpacking-decolonization-in-sustainability-science-tickets-706615364577
UUCN Scholarships

The UK Universities Climate Network (UUCN) is delighted to be coordinating a scholarship programme for two one-week delegations of UK ECRs to attend COP28. This programme will allow ECRs to gain an understanding of the COP process, discuss climate change-related research with other ECRs from around the world, and develop international networks and collaborative projects. Full details on eligibility and instructions on how to apply are available here. The deadline to apply is 20 September 2023, 23:59 hours.
What happened across the world this week?
Prof Virginia Murray and her team at Public Health England have produced the weekly Global Hazards Weekly Bulletin, archived by Prof Richard Allan.
All the best! 
The Walker Institute Team